Environmental and sustainability considerations in CNC machining auto parts have become increasingly important in recent years due to growing concerns about environmental impacts and resource conservation. Here are some key considerations and practices taken into account:
1.Material Selection:
Recycled and Sustainable Materials: CNC machining auto parts manufacturers should prioritize the use of materials with lower environmental impacts. This may include recycled metals, plastics, and composites, as well as sustainable materials like aluminum from responsible sources.
2.Waste Reduction:
Optimized Nesting: Efficient nesting of parts on raw materials reduces waste. Utilizing specialized software to arrange components on a sheet of material optimally can significantly decrease scrap.
Efficient Toolpaths: CNC programmers should focus on toolpath optimization to minimize material removal, leading to less waste.
Recycling and Disposal: Implement comprehensive recycling programs for materials such as metal chips and coolant, and ensure responsible disposal methods for hazardous waste.
3.Energy Efficiency:
Energy-Efficient Machinery: Invest in CNC machines with energy-efficient features, such as regenerative braking systems and variable frequency drives.
Off-Peak Production: Schedule machining jobs during off-peak energy demand periods to reduce electricity consumption and costs.
Energy Management Systems: Implement real-time monitoring and energy management systems to track and reduce energy consumption in the manufacturing process.
4.Coolant and Lubricant Management:
Biodegradable Coolants: Use biodegradable and environmentally friendly coolants and lubricants to minimize harm to ecosystems and human health.
Recycling Systems: Install coolant recycling systems to filter and reuse coolants, reducing waste and costs associated with disposal.
5.Emission Control:
Air Filtration: Install advanced air filtration systems in CNC machining facilities to capture and filter particulate matter and emissions generated during machining.
Regulatory Compliance: Stay up-to-date with local and national emissions regulations to ensure compliance and minimize environmental impacts.
6.Lean Manufacturing:
Overproduction Reduction: Implement lean manufacturing principles to reduce overproduction and the associated waste of resources.
Just-in-Time (JIT): Adopt JIT production practices to minimize inventory levels, which reduces storage requirements and waste.
7.Water Management:
Water Conservation: Monitor and manage water usage in machining processes to reduce consumption and minimize the environmental impact of water sourcing.
Water Recycling: Consider implementing water recycling systems to filter and reuse water in coolant systems.
8.Supply Chain Sustainability:
Supplier Engagement: Encourage suppliers to adopt sustainable practices, reducing the environmental impact of the entire supply chain.
Local Sourcing: Sourcing materials and components locally reduces transportation-related emissions and supports the local economy.
9.Life Cycle Assessment (LCA):
Comprehensive Analysis: Conduct LCAs that evaluate the environmental impact of auto parts throughout their entire life cycle, from raw material extraction to manufacturing, use, and disposal.
Informed Decision-Making: Use LCA findings to make informed decisions about materials and processes, prioritizing those with lower overall environmental impacts.
10.Recycling and Reuse:
End-of-Life Planning: Develop strategies for recycling or reusing old or end-of-life auto parts, contributing to the circular economy.
Remanufacturing: Explore opportunities for remanufacturing components, extending their lifespan and reducing the need for new production.
11.Employee Training and Engagement:
Environmental Training: Provide employees with training on environmental best practices, safety procedures, and sustainability initiatives.
Sustainability Culture: Foster a culture of sustainability within the organization, encouraging employees to actively participate in environmental and sustainable initiatives.
12.Certifications and Standards:
ISO 14001: Seek ISO 14001 certification for Environmental Management Systems, which demonstrates the organization's commitment to environmental responsibility.
Industry-Specific Standards: Adhere to industry-specific sustainability standards and guidelines, ensuring compliance with relevant regulations and benchmarks.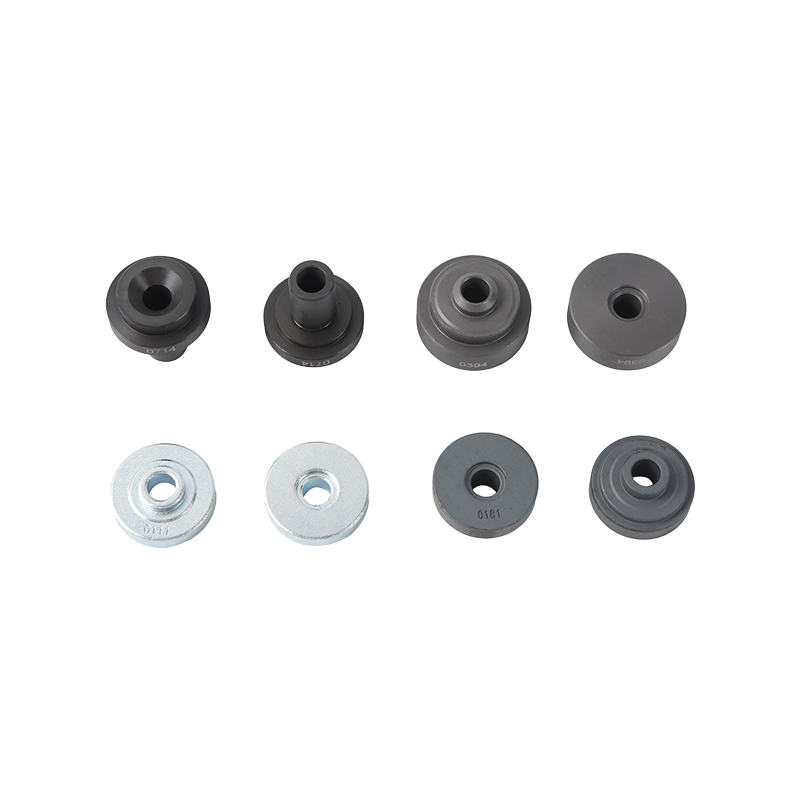 Application &Purpose: this part is accessory tensioner pulley component, the main process is hot forging /cold forming with shape first and later with the machining and grinding process .
Material: Carbon steel GB10#20#35# (customer specified )