When replacing or repairing a belt tensioner pulley, it is crucial to prioritize safety to prevent accidents and injuries. Here are some essential safety precautions to consider:
1.Disconnect the Battery: Prior to initiating any maintenance procedures, disconnect the vehicle's battery to eliminate the risk of electrical shock or accidental engine activation. This foundational step ensures a safe working environment.
2.Wear Appropriate Safety Gear: Adhere to occupational safety protocols by donning necessary personal protective equipment (PPE) such as safety goggles to protect eyes from debris, gloves for hand protection, and earmuffs if working in a noisy environment. Proper attire minimizes the risk of injury.
3.Ensure Adequate Ventilation: Conduct repairs in a well-ventilated area, particularly when dealing with chemicals or solvents. Proper ventilation prevents the accumulation of harmful fumes, ensuring the respiratory safety of technicians.
4.Utilize Proper Tools: Employ specialized tools designed for the specific task. The use of correct tools not only ensures efficient completion of the job but also minimizes the risk of accidents and damage to vehicle components.
5.Refer to Vehicle Manual: Consult the manufacturer's manual for detailed, vehicle-specific instructions. These guidelines provide essential information on the appropriate procedures, torque specifications, and safety precautions tailored to the particular make and model of the vehicle.
6.Secure the Vehicle: If the repair necessitates working underneath the vehicle, use sturdy jack stands to support the vehicle securely. Hydraulic jacks alone are insufficient and can pose a significant safety risk if they fail. Always prioritize stability and follow recommended lifting points.
7.Adhere to Torque Specifications: Strictly adhere to specified torque values during the tightening of bolts and fasteners. Over-tightening can lead to component damage, while under-tightening can result in loose parts, both of which compromise safety and performance.
8.Handle Fluids Safely: When dealing with fluids such as coolant or oil, handle them in accordance with local regulations. Use appropriate containers for draining and recycling, minimizing the risk of environmental contamination.
9.Thoroughly Inspect Surrounding Components: During the repair process, conduct a comprehensive inspection of adjacent components. Look for signs of wear, corrosion, or damage. Replace any compromised parts promptly to prevent future failures and enhance overall safety.
10.Exercise Caution Around Moving Parts: Remain vigilant around moving engine parts, especially when the engine is operational. Avoid wearing loose clothing or jewelry that could get entangled in the machinery, thus mitigating the risk of accidents.
11.Methodical Post-Repair Checks: After completing the repair, perform meticulous checks to validate the integrity of the work. Verify that all bolts and components are securely tightened, eliminating the possibility of unexpected disassembly during vehicle operation.
12.Systematic Testing Procedures: Prior to concluding the repair process, systematically test the vehicle. Start the engine and listen for unusual sounds or vibrations. If any irregularities are detected, shut down the engine immediately and reevaluate the repair work to ensure optimal safety and functionality.
13.Responsible Disposal of Old Parts: Dispose of replaced components responsibly and in accordance with local regulations. Many auto parts retailers and recycling centers have programs for the proper disposal and recycling of old parts, promoting environmental sustainability and compliance with safety guidelines.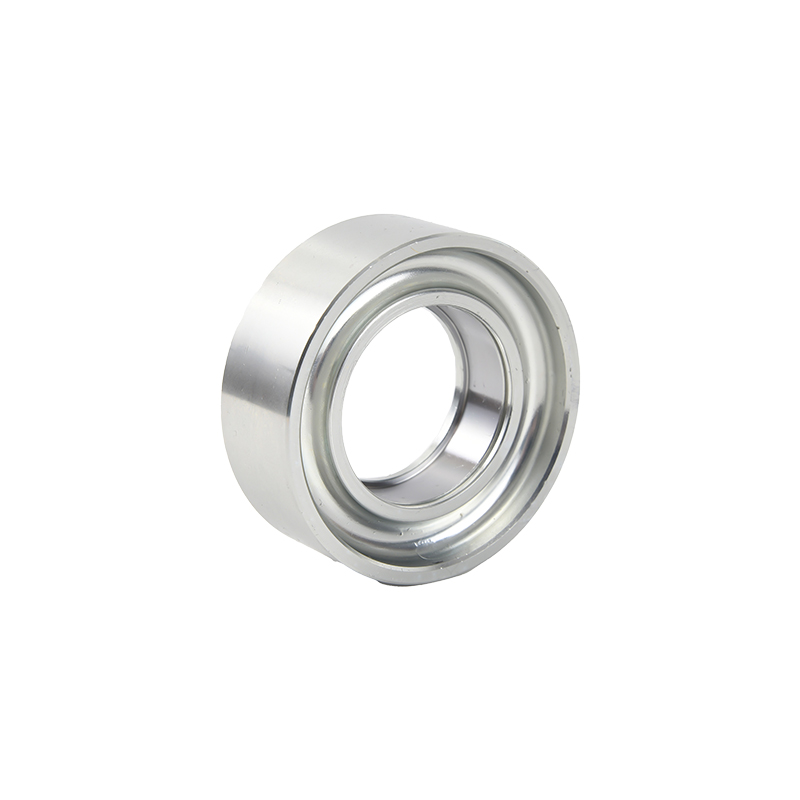 Application &Purpose: this pulley is carbon steel with hot forging process for shape which can improve the material performance and reduce the machining time ;after machining, surface treatment with zinc plated can keep 240 hours without red rust.
Material: Carbon steel GB10# GB20# GB45# with customer requirement.