Material selection for CNC machining parts is a critical decision that can significantly impact the performance, durability, and cost-effectiveness of the final product. Several factors and precautions should be considered when selecting materials for CNC machining parts:
1.Functional Requirements: Consider the specific functional requirements of the part, such as mechanical strength, wear resistance, corrosion resistance, thermal conductivity, electrical conductivity, or chemical resistance. Match the material properties with the intended application to ensure optimal performance.
2.Material Compatibility: Assess the compatibility of the chosen material with other components or materials that the CNC machined part will interact with. Consider factors such as thermal expansion coefficients, galvanic compatibility, or potential chemical reactions. Compatibility issues can lead to performance issues, premature failure, or compromised functionality.
3.Manufacturing Feasibility: Evaluate the ease of machining the chosen material using CNC processes. Some materials may be more challenging to machine due to their hardness, toughness, or heat resistance. Consider the availability of appropriate cutting tools, machining techniques, and the feasibility of achieving the required tolerances and surface finishes.
3.Availability and Lead Time: Consider the availability and lead time of the chosen material. Ensure that the material can be sourced reliably and in a timely manner to avoid production delays. Availability issues can disrupt production schedules and increase costs.
4.Design Complexity: Consider the design complexity of the CNC machining part. Intricate geometries, thin walls, or tight tolerances may require specific material properties to ensure successful manufacturing and meet the desired performance requirements.
5.Material Traceability and Certification: Verify the material traceability and certification provided by the material supplier. Ensure that the material meets the required specifications, such as chemical composition, mechanical properties, or industry standards. This helps ensure consistency and quality control in the manufacturing process.
6.Prototype and Testing: If feasible, consider prototyping and testing different material options to evaluate their suitability before finalizing the material selection. Prototype testing can provide valuable insights into the material's performance, allowing for adjustments or refinements if necessary.
By carefully considering these factors and taking the necessary precautions,
wholesale CNC machining parts
can make informed decisions regarding material selection for CNC machining parts. This helps ensure that the chosen material aligns with the functional requirements, manufacturing feasibility, cost considerations, and regulatory compliance, resulting in high-quality, reliable, and cost-effective CNC machined parts.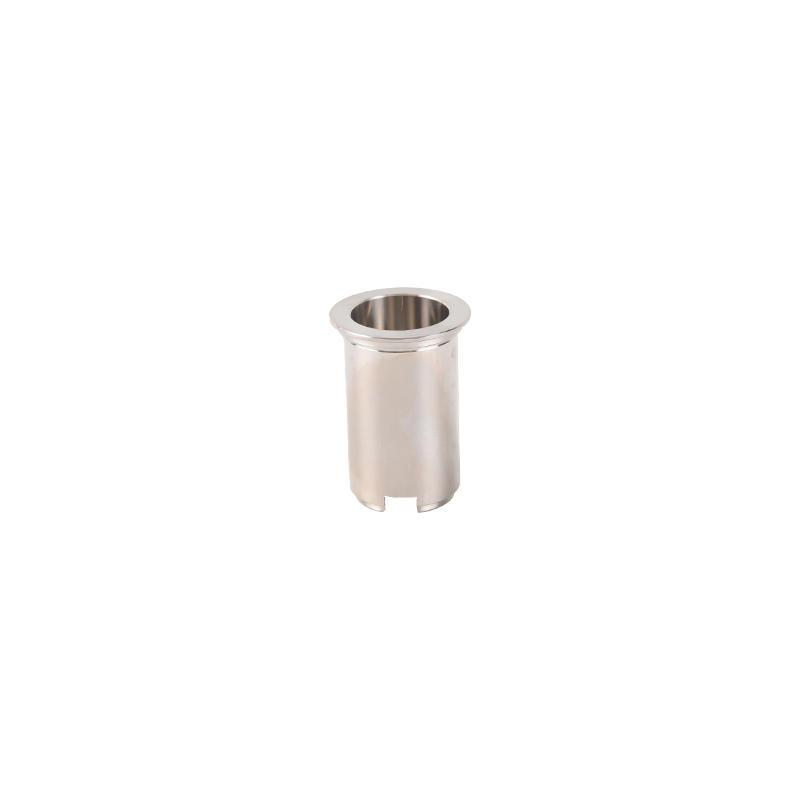 Product Descpription:Auto pats nickel plated small size pivot tube
Application &Purpose:this part is Dayco timing tensioner key component asslembled with bushing , so the surface treatment is chemcial nickel plated and heat treatment which can improved the surface hardness. 
Material:Carbob steel 20#35# Alloy 35CrMo 45CrMo
Main Process:steel bar-hot forging-CNC machining-grinding-Nickel plating-heat treatment-packing