Several factors can influence the production of CNC machining parts, and optimizing these factors is crucial to achieving efficient and high-quality production. Here are some influencing factors and optimization strategies for
OEM CNC machining parts Factory
production:
1.Design for Manufacturability (DFM): Implementing DFM principles during the part design stage helps optimize CNC machining production. Design features such as avoiding complex geometries, minimizing undercuts, reducing sharp corners, and optimizing tolerances can simplify machining processes and reduce production time and costs.
2.Material Selection: Choosing the most appropriate material for the CNC machining part is vital. Consider factors such as material properties, machinability, availability, and cost. Optimal material selection ensures efficient machining, improved tool life, and reduced production challenges.
3.Cutting Tool Selection: Selecting the right cutting tools is essential for efficient CNC machining. Consider factors such as tool material, geometry, coatings, and cutting parameters. Optimizing tool selection helps achieve higher machining speeds, better surface finishes, and longer tool life.
4.Machining Parameters: Optimizing machining parameters such as cutting speed, feed rate, and depth of cut is crucial for maximizing productivity and quality. Balancing these parameters based on the material, tooling, and part complexity can minimize machining time, reduce tool wear, and maintain dimensional accuracy.
5.Fixture Design and Workholding: Developing efficient fixture designs and selecting appropriate workholding methods ensure secure part positioning during machining. Optimized fixtures enhance stability, minimize vibration, and improve accuracy, resulting in better part quality and reduced scrap rates.
6.Toolpath Optimization: Optimizing toolpaths involves strategically planning the tool's movements to minimize non-cutting time, tool retractions, and unnecessary tool movements. Efficient toolpath planning reduces machining time, enhances surface finish, and improves overall productivity.
7.Coolant and Lubrication: Proper selection and application of coolant or lubrication during machining operations improve chip evacuation, reduce heat buildup, and enhance tool life. Optimized coolant/lubrication strategies minimize friction, prevent workpiece damage, and improve overall machining efficiency.
8.Quality Control and Inspection: Implementing robust quality control measures at various stages of production is essential. Utilize inspection techniques such as coordinate measuring machines (CMM), optical measurement systems, or in-process inspection to ensure dimensional accuracy and adherence to specifications.
9.Automation and Integration: Implementing automation and integrating CNC machining processes with other manufacturing systems, such as CAD/CAM software, tool presetting, and robotic loading/unloading, streamlines production and reduces manual intervention. Automation enhances productivity, reduces cycle times, and improves consistency.
10.Continuous Improvement and Process Optimization: Encourage a culture of continuous improvement and lean manufacturing principles. Regularly analyze production data, identify bottlenecks, and implement process optimization strategies to drive efficiency, reduce waste, and enhance overall productivity.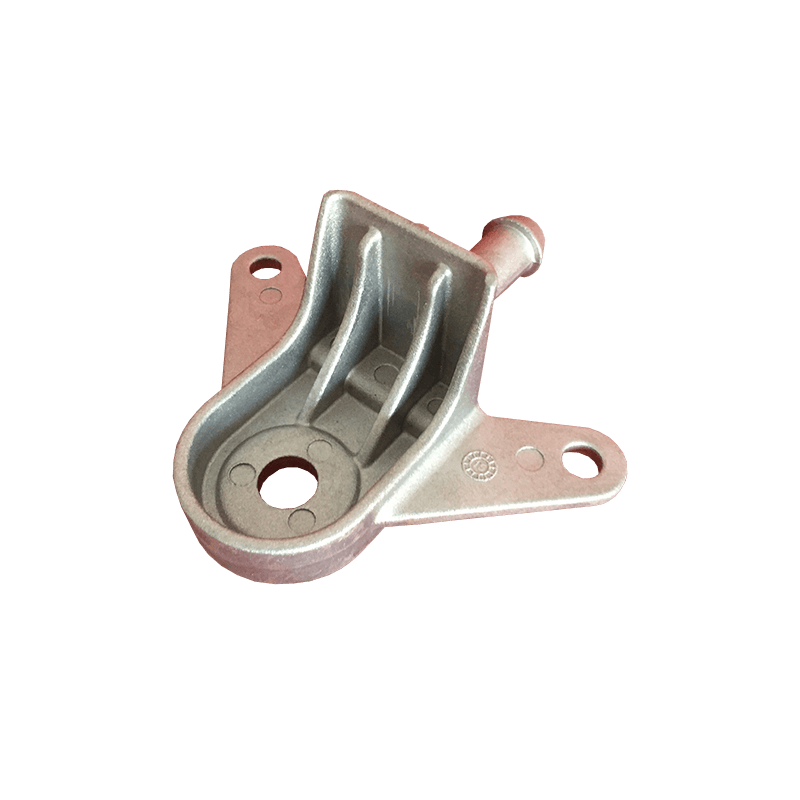 Product Description:Auto pats zinc plated pivot tube
Application &Purpose:this part is an accessory tensioner key component assembled with bushing, most of them can be made with hot gorging process which can reduce the machining time, and knurling the teeth can improve the punching with counterpart with good performance.
Material:Carbon steel GB10#20#35# (customer specified )
Main Process:steel bar-hot forging-CNC machining-knurling(needed)-Ninc plating-grinding(needed)-anti-rust oilspraying -packing