CNC machining, which stands for Computer Numerical Control machining, is a manufacturing process that utilizes computer-controlled machines to remove material from a workpiece and create complex shapes and features. It involves the use of computer programs, referred to as CNC programs, which guide the machines to perform specific cutting, drilling, milling, or turning operations with exceptional precision.
1.High Precision and Accuracy: CNC machining allows for incredibly precise and accurate production of parts with tight tolerances. The computer-controlled machines follow the programmed instructions precisely, resulting in consistent and repeatable dimensions, ensuring proper fit and functionality of the CNC machining parts.
2.Versatility in Material Selection: CNC machining can work with a wide range of materials, including metals, plastics, composites, and even exotic alloys. This versatility enables manufacturers to produce
CNC machining parts
with the desired mechanical, thermal, or electrical properties suitable for diverse industries and applications.
3.Complex Geometries and Intricate Features: CNC machining is capable of creating complex shapes and intricate features that may be challenging or impossible to achieve with conventional machining methods. This capability allows for the production of highly customized and specialized CNC machining parts, catering to specific design requirements.
4.Efficiency and Automation: CNC machining is highly efficient, reducing manual labor and production time. Once the CNC program is developed, the machining process can be automated, allowing for uninterrupted production and increased throughput. This leads to cost savings, improved productivity, and shorter lead times.
5.Design Flexibility and Iteration: With CNC machining, design changes can be easily incorporated by modifying the CNC program. This flexibility enables rapid prototyping and iterative design processes, where adjustments can be made quickly to optimize the CNC machining parts' performance or aesthetics.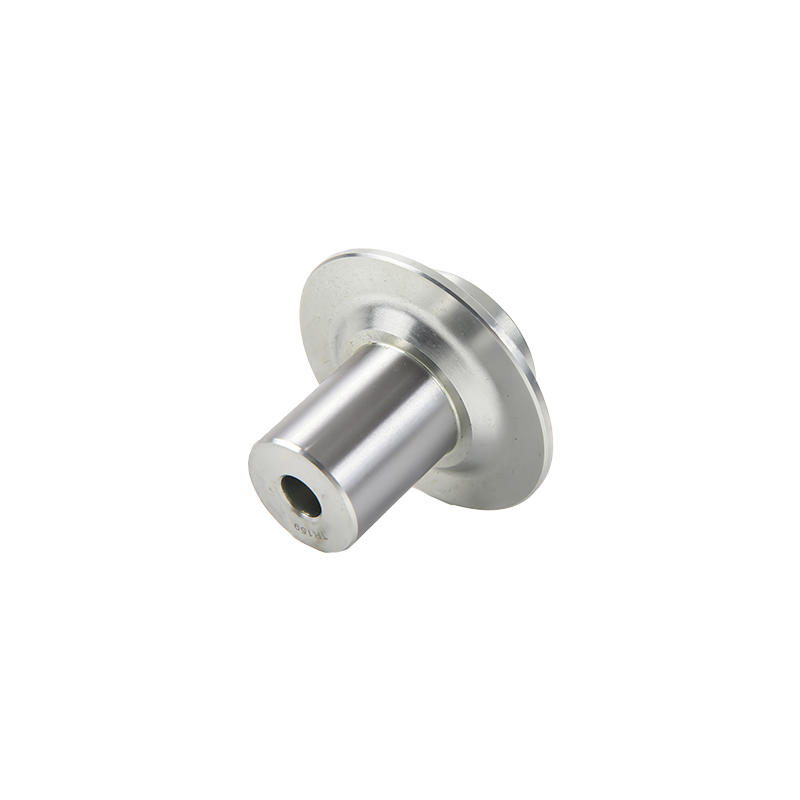 Product Descpription:Auto parts zinc-nickel plated pivot tube
Application &Purpose:this part is accessary tensioner key component asslembled with pulley for heavy duty vehicle. 
Material:Carbob steel 20#35#45#
Main Process:steel bar-hot forging-CNC machining-Zinc Nickel plating-packing