The selection and characterization of
die casting parts Factory
alloys are crucial steps in achieving optimum part performance in die casting processes. Here are the key factors to consider:
1.Material Properties: Evaluate the mechanical, thermal, and chemical properties required for the die casting part's intended application. Consider factors such as strength, ductility, hardness, corrosion resistance, heat resistance, and wear resistance. The material should possess the desired combination of properties to meet the specific performance requirements.
2.Alloy Composition: Different alloy compositions offer varying characteristics. Consider the alloying elements, their percentages, and the resulting effects on properties like strength, machinability, and thermal conductivity. Alloy composition significantly influences the part's performance and manufacturability.
3.Fluidity and Fillability: The fluidity and fillability of the alloy during the die casting process affect the part's dimensional accuracy and surface finish. Evaluate the alloy's ability to flow into intricate mold cavities, thin sections, and complex geometries without creating defects or voids.
4.Solidification Behavior: Study the alloy's solidification behavior, including its solidification shrinkage, cooling rates, and solidification range. Understanding these aspects helps optimize gating and cooling system design, ensuring proper part solidification, dimensional stability, and reduced porosity.
5.Melting and Casting Characteristics: Consider the alloy's melting temperature, fluidity, and casting temperature range. The melting characteristics affect energy consumption, process efficiency, and mold life. Optimal melting and casting characteristics contribute to improved casting quality and productivity.
6.Porosity and Gas Entrapment: Evaluate the susceptibility of the alloy to porosity formation and gas entrapment during solidification. Minimizing porosity and gas defects is crucial for achieving high-quality, structurally sound parts. Consider factors like hydrogen content, degassing requirements, and mold design features to mitigate porosity issues.
7.Heat Treatment Response: Some die casting alloys can be heat-treated to enhance mechanical properties and dimensional stability. Assess the alloy's response to various heat treatment processes, such as aging or solution treatment, to optimize part performance and meet specific requirements.
8.Machinability: Evaluate the alloy's machinability characteristics, such as chip formation, tool wear, and surface finish after machining operations. Machinability impacts post-casting processes and the ability to achieve tight tolerances or critical dimensions.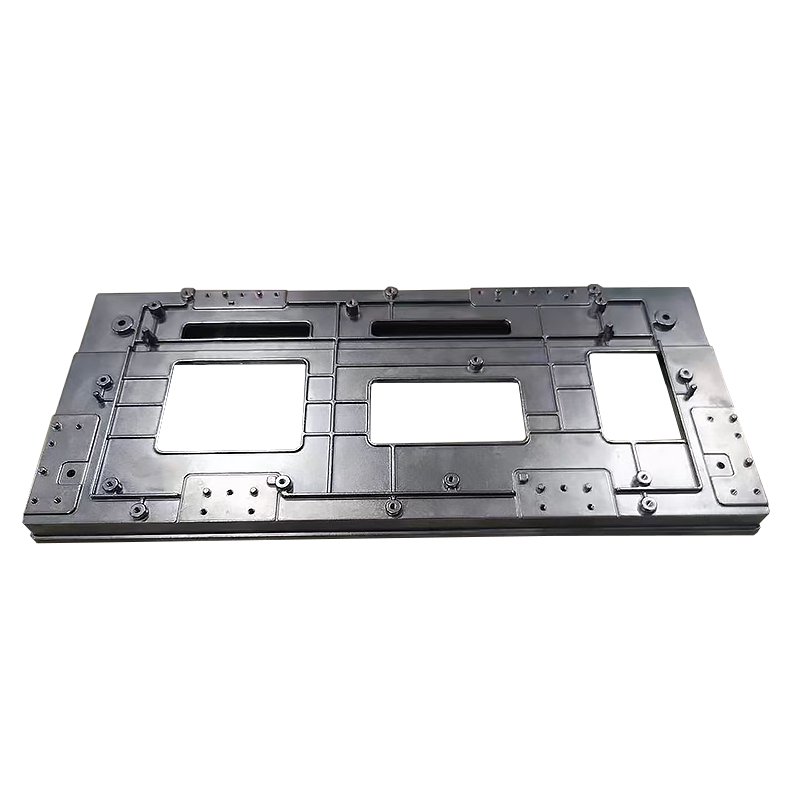 Product Description:Auto Die casting parts-electronics cover 
Application &Purpose:mold is designed and produced in-house, the standard lead time is 45days to 60days for off-tooling samples .this part is produced with 280tongs and/or 500tons famous brand casting machines and do the CNC center/lathe machining with specifications .it is used for new energy automotive application.
Material:Alloy  ADC12 Etc ( customer specified)
Main Process:Al. Alloy ingot melt-casting -punching-deburring-tumbling(shot pinning)-ultrasonic washing-CNC machining(needed)-anti-oil spraying(needed)-packing