The stamped auto parts can be used in both internal and external vehicle components. Stamping is a versatile manufacturing process that can produce a wide range of components used throughout a vehicle. Here's a breakdown of how stamped auto parts can be used in both internal and external components:
Internal Vehicle Components:
1.Structural Components: Stamping is commonly employed to create essential structural components like the chassis, frame rails, cross-members, and reinforcements. These components provide the framework for the vehicle, ensuring its overall strength and integrity.
2.Interior Components: Stamping is used to manufacture interior components such as seat brackets, seat frames, and support structures. These parts contribute to the seating comfort and arrangement within the vehicle cabin.
3.HVAC Components: Heating, ventilation, and air conditioning systems rely on stamped parts for components like ducts, housings, and brackets. These parts help direct airflows and maintain proper climate control within the vehicle.
4.Safety Components: Stamped parts are crucial for safety systems, including airbag brackets, seatbelt anchors, and mounting points for various safety devices. These components are designed to protect passengers in the event of a collision.
5.Electrical Components: Stamped auto parts can encompass battery trays, fuse box enclosures, grounding plates, and other components needed for the vehicle's electrical systems to function effectively.
External Vehicle Components:
1.Body Panels: Stamping is extensively used to produce exterior body panels like doors, hoods, fenders, trunk lids, and roof panels. Complex dies are employed to shape these panels from flat sheets of metal, defining the vehicle's aesthetics and aerodynamics.
2.Bumpers and Grilles: Bumpers and grille components, often seen as the face of the vehicle, are manufactured through stamping. These parts are designed to absorb impact and protect other vehicle components while enhancing the vehicle's front and rear designs.
3.Lighting Components: Stamped parts play a role in creating various lighting-related components. This includes headlamp brackets, tail lamp housings, and mounting brackets for auxiliary lights.
4.Trim and Ornamental Parts: Stamping is used to create both decorative and functional trim pieces, including nameplates, logos, and chrome accents. These components contribute to the overall branding and visual appeal of the vehicle.
5.Suspension Components: Certain suspension components are made using stamping methods. This can include control arm brackets, spring seats, and strut mounts, which are essential for maintaining the vehicle's ride and handling characteristics.
Stamped auto parts are integral to the design and functionality of vehicles, spanning from the core structure to the exterior aesthetics and the interior comfort and safety features. The stamping process's ability to produce intricate shapes and components with precision makes it a versatile choice for a wide range of automotive applications.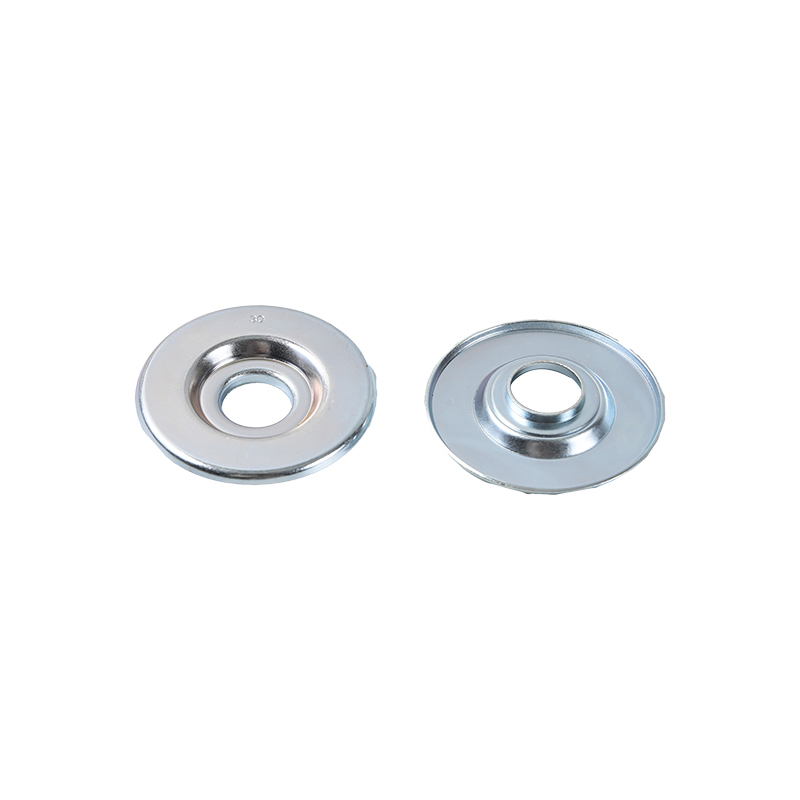 Application &Purpose: this cover is used for tensioner and idler pulley , part mold is progressive die and single die with different volumes and the presser is mechanical machine with high performance 200tons famous brand which can make very precise and tight tolerance.
Material: SPCC Cold steel ,st12,st13.
Main Process: metal sheet/roller -stamping-deburring-zinc plating-packing